Michael and I met at the Chicago Underground Film Festival in 2015 - we kept in touch and made our first film together shortly after.
below is the audio and some stills of the film - e-mail me if you'd like to see the full film
A 35mm found-footage hand-manipulated collage film focusing on the depiction of fear and revenge seen in commercial cinema. Manipulating our fear of mortality, it suggests we decimate what threatens us. The surface of the film material has been treated in the same way: peeling, scalping, cutting, and burning the image.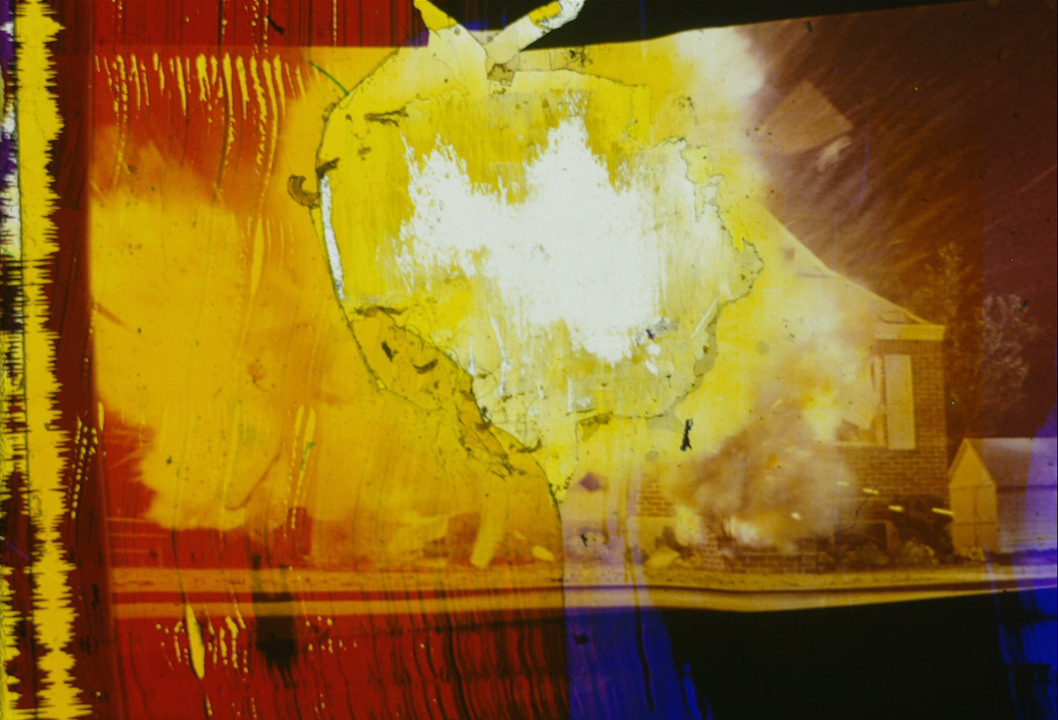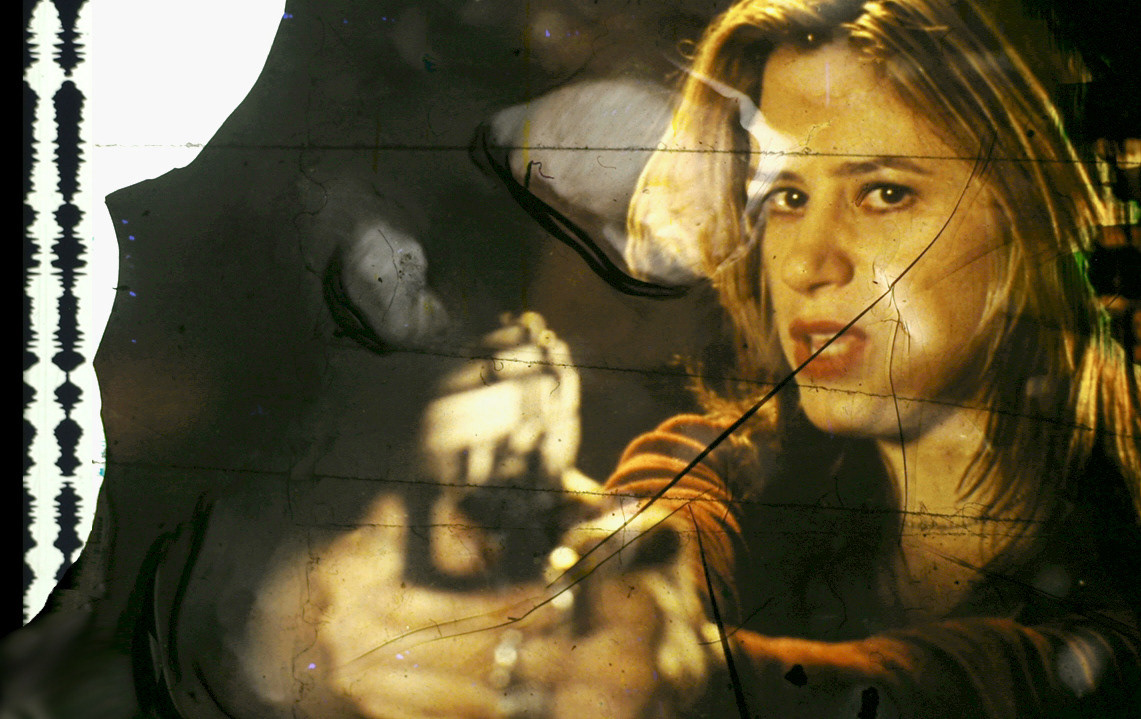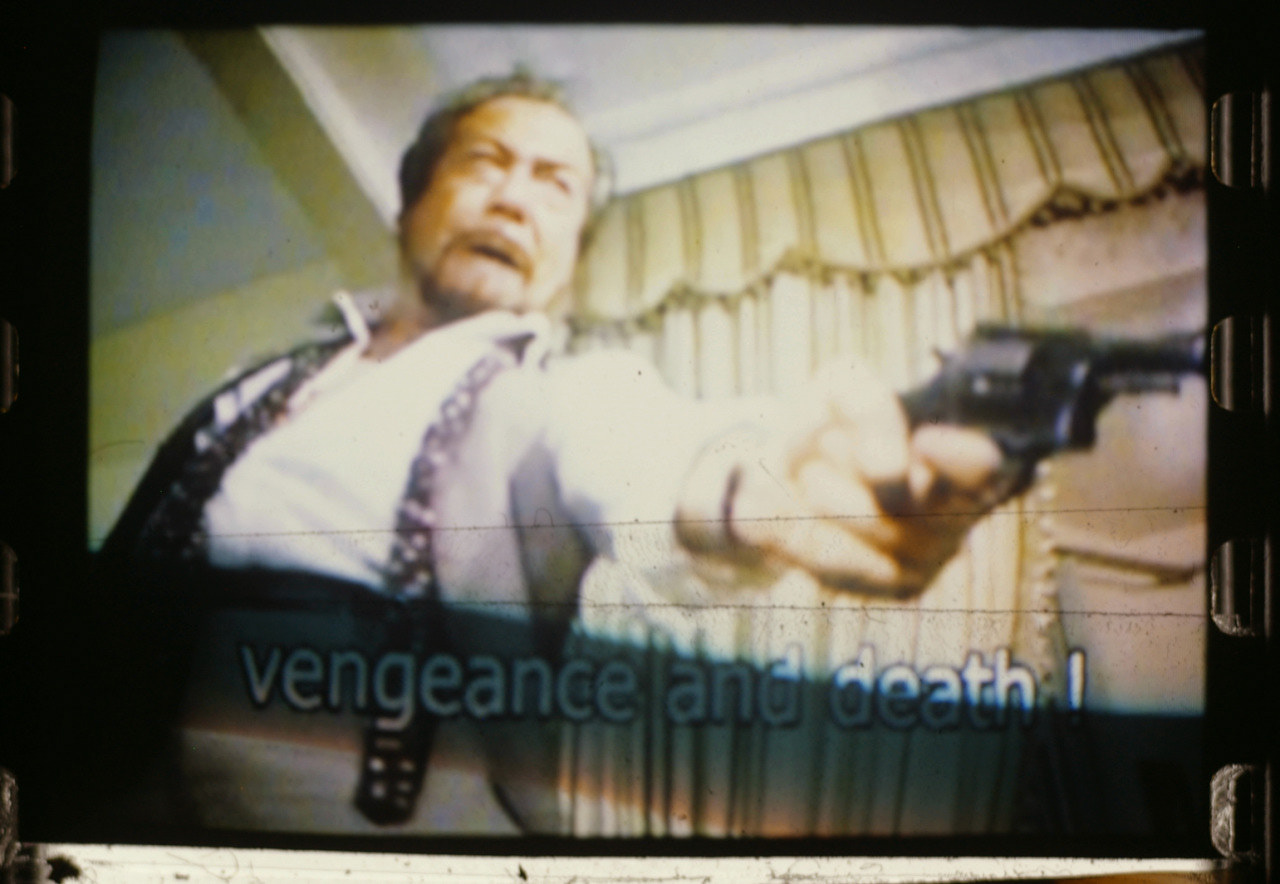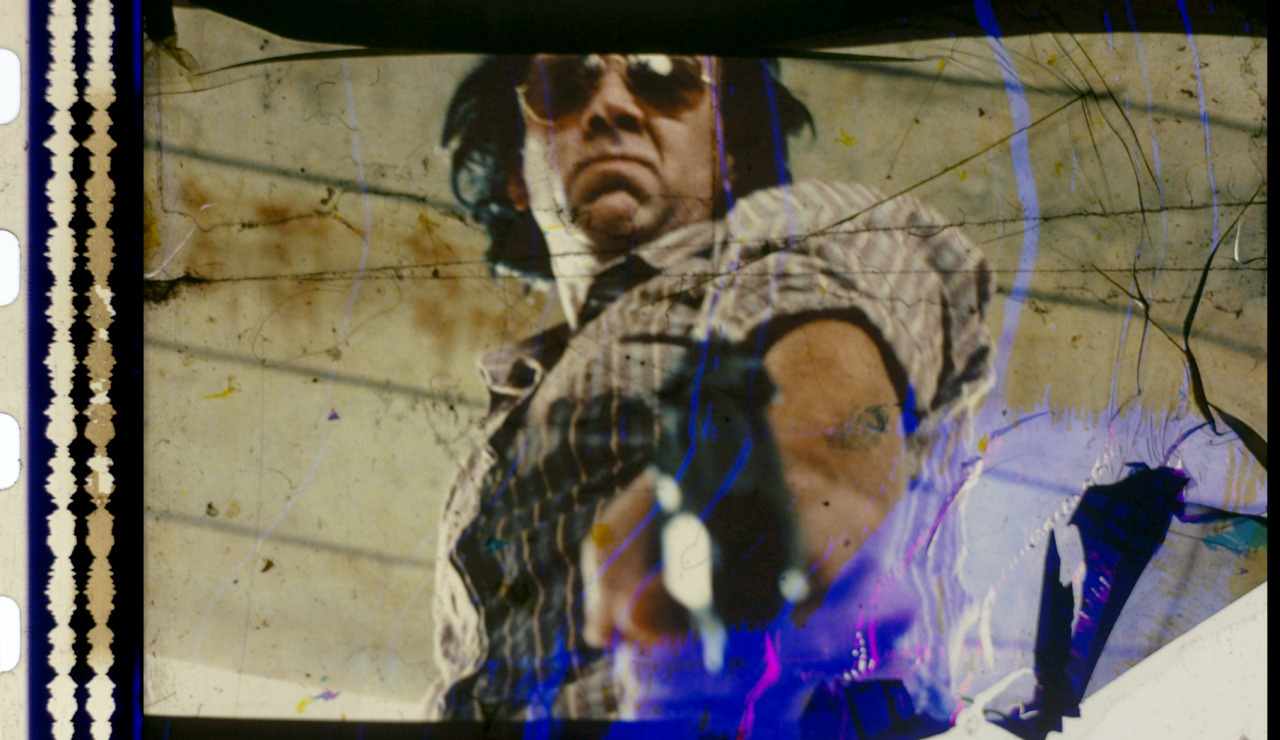 MUTA, International Festival of Audiovisual Appropiation, 2018, Lima, Peru 
Perpheral Visions Film Festival, 2018, New York City, NY, USA
Curtocircuíto-International Film Festival, Official Competition, 2017, Santiago de Compostela, Spain
Brand New Blinkers, Non-Verbal Communication, 2017, Barcelona, Spain
CineAutopsia, Bogotá Experimental Film Festival., 2017, Bogotá, Columbia
55th Ann Arbor Film Festival, 2017, Ann, Arbor, MI, USA
Analogica Festival, 2016, Ora-Auer Bolzano, Italia
Jornadas de Reapropiación, 2016, Mexico City, Mexico
SDUFF, San Diego Underground Film Festival, 2016, San Diego, USA
TUFF, Tahoe Underground Film Festival, 2016, Tahoe, USA
SUFF, Sydney Underground Film Festival, 2016, Sydney, Australia
International Festival du Cinema Libre, 2016, Hamburg, Germany
HEFF, Haverhill Experimental Film Festival, 2016, Haverhill, MA, USA
SIFF, Syros International Film Festival, 2016, Syros, Greece
CUFF, 23rd Chicago Underground Film Festival, 2016, Chicago, IL, USA
Unseen Zinema, 2016, Madrid, Spain
INVE, Plataforma Experimental de Arte, 2016, Valparaiso, Chile
MUFF, 11th Montreal Underground Film Festival, 2016, Montreal, Canada
WUFF, Wellington Underground Film Festival, 2016, Wellington, New Zealand
Art Gallery, India Habitat Centre, 2016, New Delhi, India
IVAHM, International Videoart Festival Madrid, 2016, Madrid, Spain
Tulsa Overground Film & Music Festival, 2016, Tulsa, OK, USA
MUTA Festival Internacional de Apropiación Audiovisual, 2018, Lima, Peru
Cyprus Contemporary Film Centre – Found Footage Works, September 2019, Cyprus, Greece
Cyprus Contemporary Film Centre – Found Footage Works, September 2020, Cyprus, Greece