Three scenes reflecting on paradise, lust and hell.
In 'the Garden of delight' beauty and evil go together like in a dream. We dive into a world of erotic derangement, inhabited by dancing lovers, lustful mutated baboons, tropical birds, deformed pin-ups, butterflies and body-builders.
This hand-manipulated collage film, made entirely out of 35 and 8mm found-footage, explores the marriage between heaven and hell, our irresolvable endless conflict that goes with human nature.
Inspired by the triptych 'the Garden of Delight' by Hieronymus Bosch.
included in Found Footage Magazine's 2022 "Found Footage & Collage Films
Selected Works" compilation, alongside films by Bill Morrison & Peggy Ahwesh: PURCHASE HERE
I was very fortunate that some friends at BU 
came down into the basement studio there for a recording session, 
creating most of the material for the film. 
Musicians:
Timothy Paek – Cello
Yeji Oh - Piccolo
Elisabeth Shafer - Trombone
John Demartino - Double Bass
Shanon Rubin - Clarinet & Bass Clarinet
Janny Joo - Violin
Sean Gill - Percussion

below is the audio and some stills of the film - e-mail me if you'd like to see the full film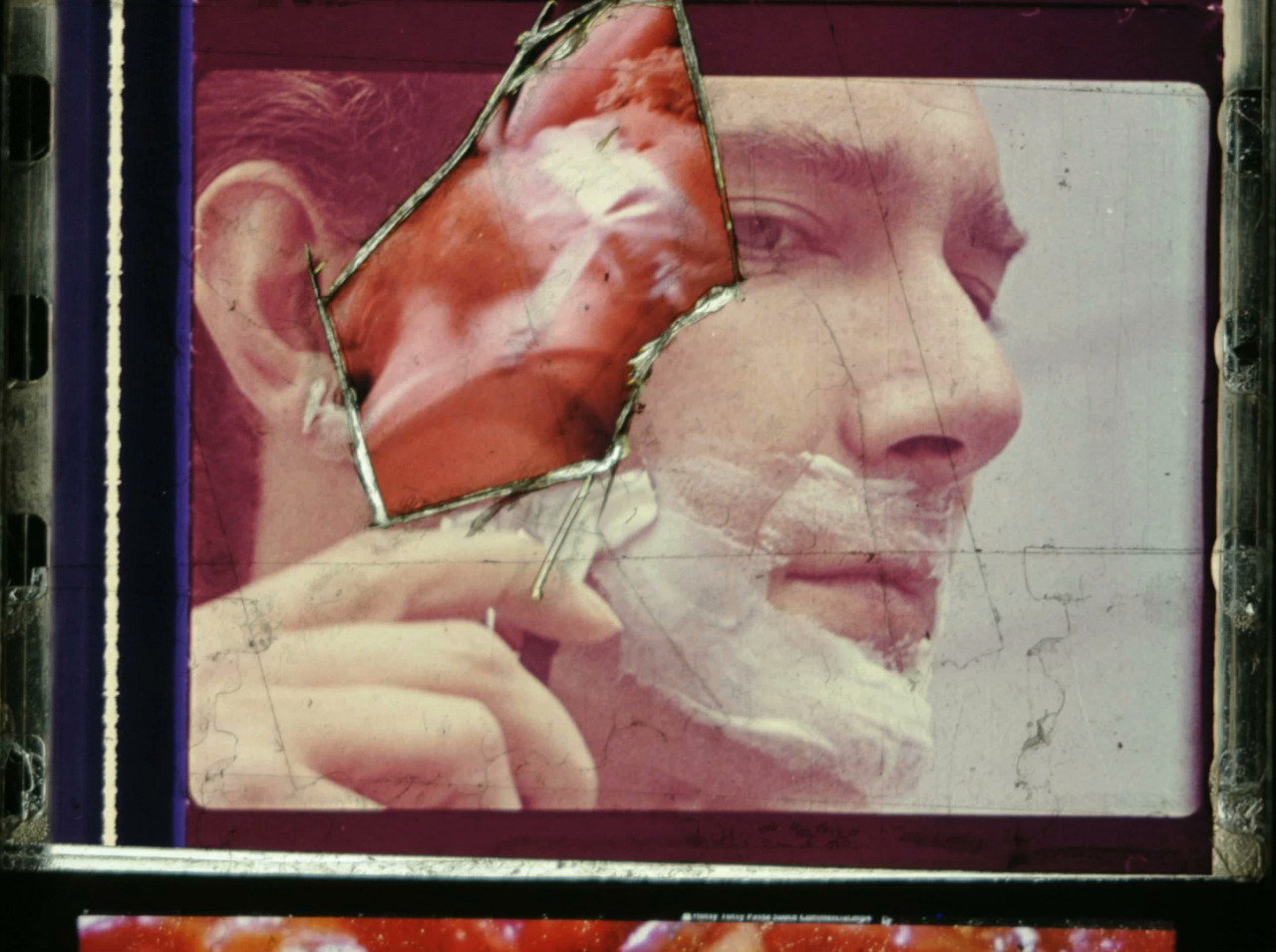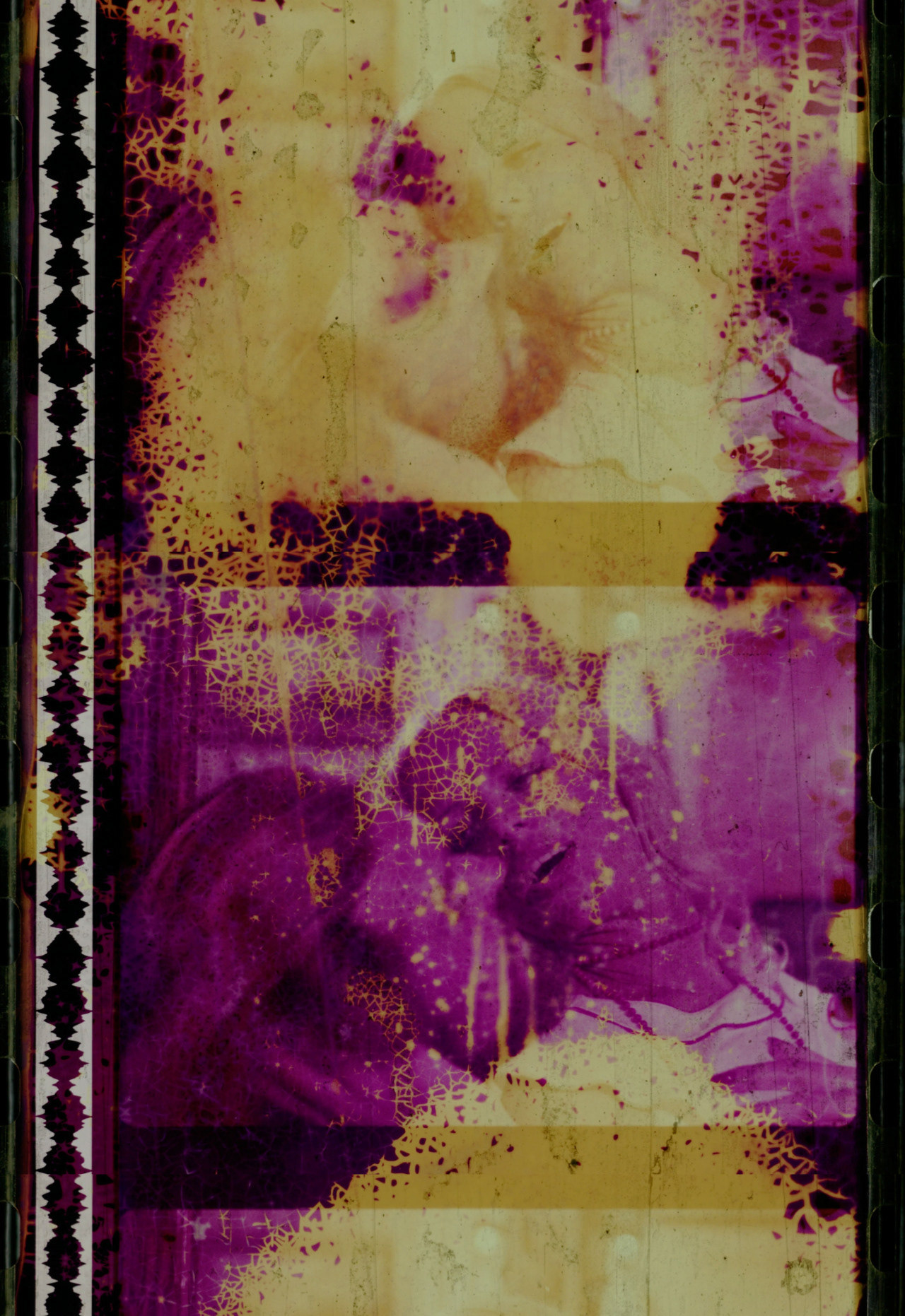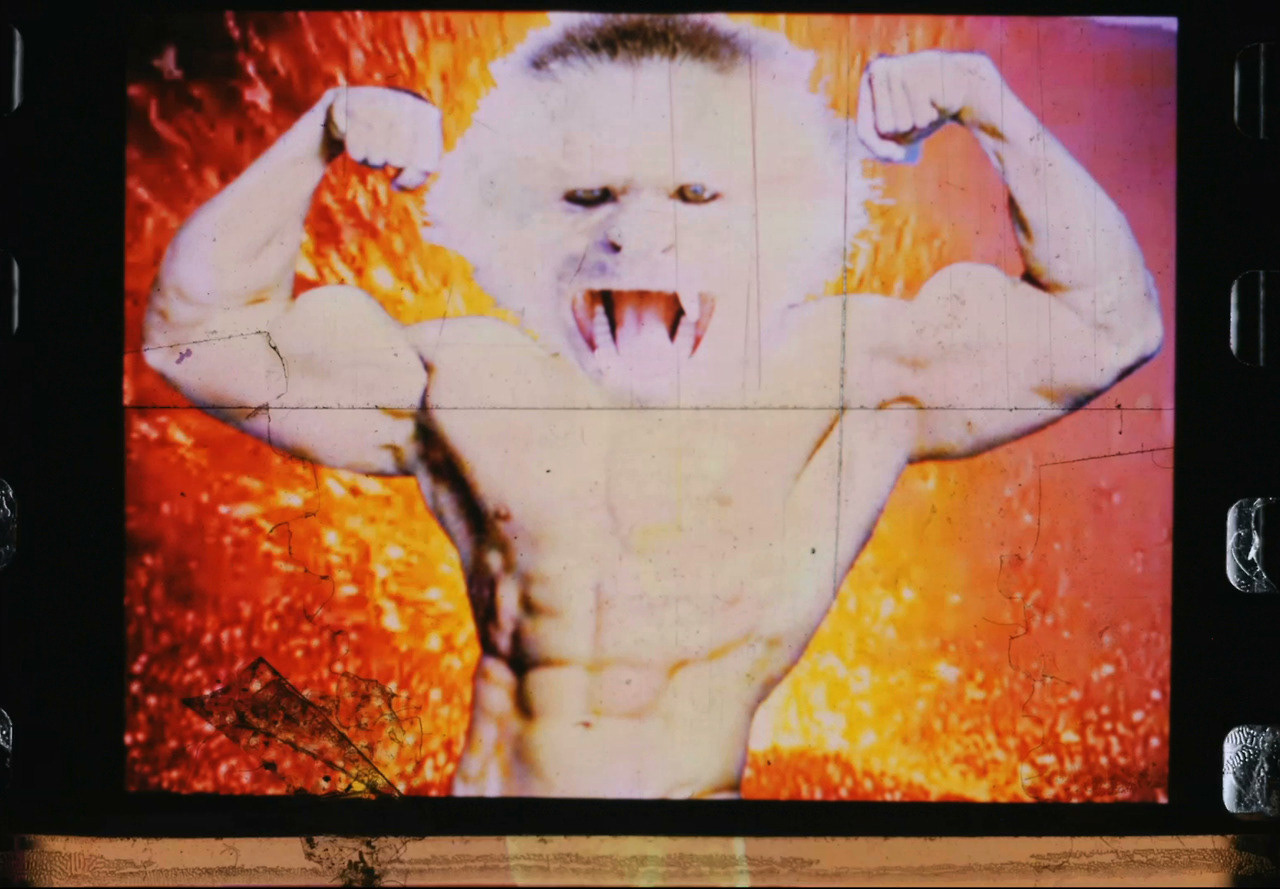 37th Uppsala International Short Film Festival, 2018, Uppsala, Sweden
Curtocircuíto-International Film Festival, Official Competition, 2018, Santiago de Compostela, Spain
The Unseen Festival, 2018, Denver, CO, USA
Horn Festival, 2018, Jerusalem, Israel
Festival Images Contre Nature, 2018, Marseille, France
CineAutopsia, Bogotá Experimental Film Festival, 2018, Bogota, Colombia
Festival Du Film Fesses, 2018, Paris, France
34th Hamburg International Short Film Festival, 2018, Hamburg, Germany
Other Cinema, 2018, New Experimental works, San Francisco, CA, USA
Process Festival, 2018, Riga, Latvia
56th Ann Arbor Film Festival, 2018, Ann, Arbor, MI, USA
Florida Film Festival, 2018, Orlando, FL, USA
That One Film Festival, 2018, Muncie, IN, USA
Nomadica, Analogica selection tour, 2018, Bologna, Italy
UnzaLab, Analogica tour, 2018, Milan, Italy
Les inattendus Film Festival, 2018, Lyon, France
ULTRAcinema, selección oficial reapropiación, 2017, Mexico City, Mexico
LUFF, Lausanne Underground Film & Music Festival, International Competition of Experimental shorts, 2017, Lausanne, Switzerland
ANTIMATTER [Media Art], 2017, Victoria, BC, Canada
NOFF, New Orleans Film Festival, 2017, New Orleans, LA, USA
Blue Magpie, Experimental Film Series, 2017, Hsinchu City, Taiwan
FOVÉA, found footage special, 2017, Nice, France
MUFF, Marseille Underground Film Festival, 2017, Marseille, France - 1st prize public award 
12th Simultan Festival, 2017, Timisoara, Romania
Shared Sight, 2017, Cluj-Napoca, Romania
Sign on / Sign off, 2017, Acre TV, Merz Academy, Stuttgart, Germany
IVAHM, International Videoart Festival Madrid, 2017, Madrid, Spain
MUFF, 12th Montreal Underground Film Festival, 2017, Montreal, Canada - Third Prize Jury Award 
Analogica selection tour, 2017, ATA, San Fransisco, Crater Lab, Barcelona, No-w-here, London and L'Etna, Paris
Tulsa Overground Film & Music Festival, 2017, Tulsa, OK, USA
FRACTO, 2017, Belin, Germany
4°PROCESO DE ERROR, Festival Internacional de Video Experimental, 2017, Valparaiso, Chile
West Virginia Mountaineer Short Film Festival, 2017, Morgantown, WV, USA
Istanbul International Experimental Film Festival, 2018, Istanbul, Turkey
36th Festival Tous Courts, 2018, Aix-en-Provence, France
Cinema Apollo, 2019, Pécs, Hungary 
15 Courts Mais Trash, Courts Mais Super Sex, 2020, Brussels, Belgium 
Ultra Dogme Virtual Film Festival, 2020, online/Berlin, Germany
 Black-capped Chickadee - Poecile atricapillus
Black-tailed Godwit - Limosa limosa limosa
Northern Cardinal - Cardinalis cardinalis
European Goldfinch - Carduelis carduelis
European Green Woodpecker - Picus viridis
Whimbrel - Numenius phaeopus
Black Grouse - Lyrurus tetrix
Mallard - Anas platyrhynchos
Common Kingfisher - Alcedo atthis
Long-eared Owl - Asio otus
Eurasian Hoopoe - Upupa epops
European Robin - Erithacus rubecula
Barn Swallow - Hirundo rustica
White Stork - Ciconia ciconia
Eurasian Spoonbill - Platalea leucorodia
European Nightjar - Caprimulgus europaeus